Fagor Arrasate rewards the professionalism of Xubi with the best supplier award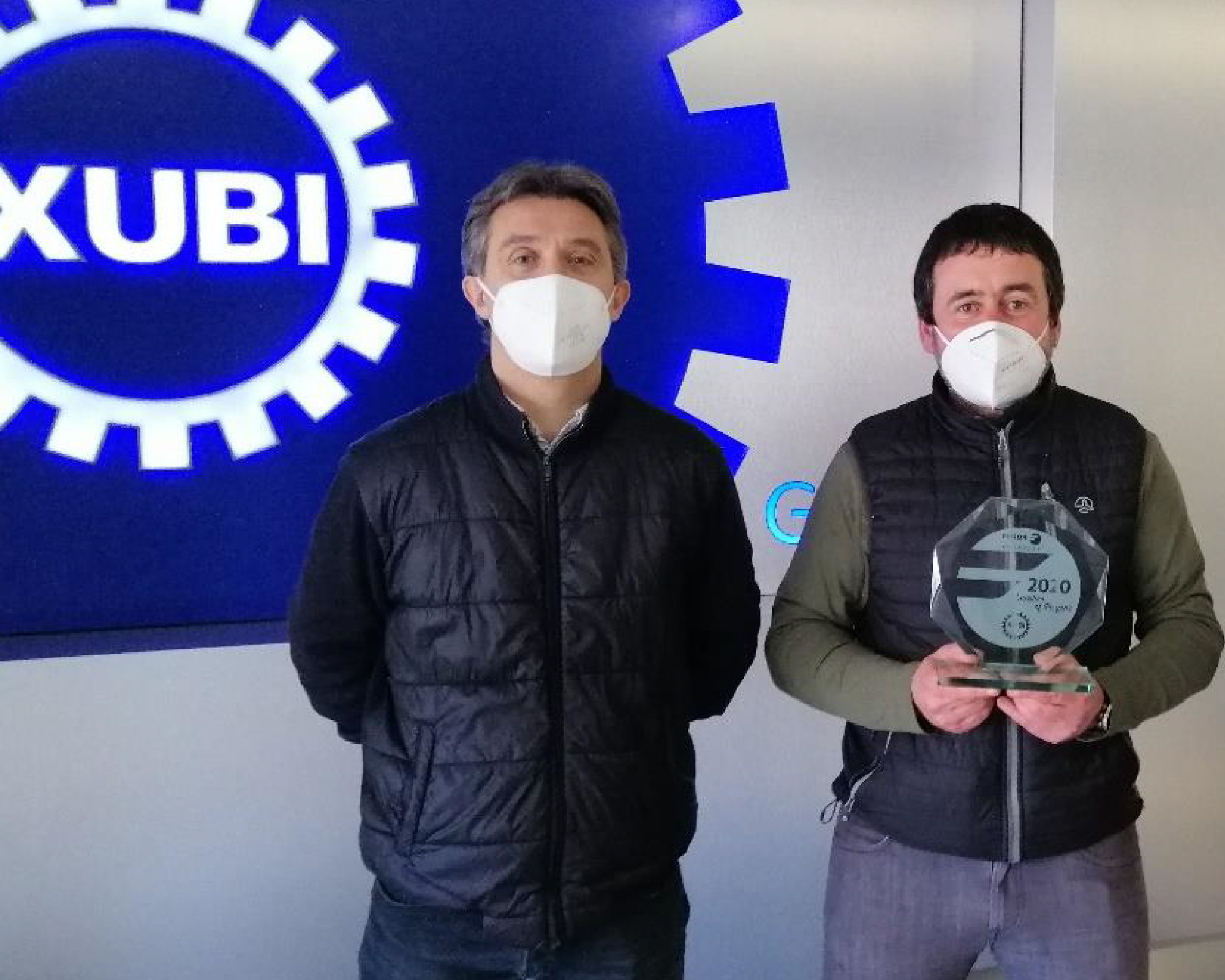 FAGOR ARRASATE has presented the award for Best Supplier of the Year 2019 to the company XUBI ENGRANAJES, based in Azkoitia (Gipuzkoa). XUBI specializes in the production of precision gears. The award was presented by Andoni Olabarria, on behalf of FAGOR ARRASATE, to XUBI's manager, Aitor Sudupe.
With this award FAGOR ARRASATE recognizes the excellence in quality, compliance with delivery times and competitiveness that XUBI has achieved during the year 2020. Collaboration, closeness and joint work with its partners is part of FAGOR ARRASATE's DNA.
Thanks to this close collaboration with its first-class suppliers, FAGOR ARRASATE has become one of the world leaders in the design and manufacture of capital goods such as presses and automatic stamping installations and cutting lines for both steel and aluminium.